Jam-Packed
After watching some people step outside their comfort zone this week and do what we should do as Christians, I felt I needed to present the following.
Life is jam-packed with people who rub us the wrong way, twice!  And we've all encountered at least one person who drives us absolutely bonkers.  As a Christian, how do we survive difficult people?  So, are we just supposed to force a smile and fake a laugh, while inside we're cringing? How can we possibly be genuine?
The truth is we can't, well, at least not on our own.  Let's cross this bridge now; many are facing the reality of struggling with loving even those of their own family.  So often, our feeble, fleeting attempts at love falls flat, and our patience runs gasping for air.
We need God's help, the only real source of compassion, understanding, strength, and love is God.  If we rely entirely on God's love and forgiveness for us, we can then draw from his immeasurable provision and begin to love others more passionately and genuinely.
I've discovered that there are eight critical steps we must take to help us shape a greater compassion, understanding, and love for our neighbors and family.  And yes! Even the ones who have caused us discomfort, irritation, or frustration.  Let me give you two vital steps today to help you love people, all kinds of individuals.
     Pray for the Holy Spirit's Intervention.

a)     You've woke up with only one thing on your mind.  When you get to work and walk through the door, you're going to come face to face with the most difficult person in your office. Read carefully, long before you arrive at work, you need to seriously petition the Holy Spirit for wisdom, knowledge, strength, kindness, gentleness, and patience. Start this as your daily practice and things will change, mostly for you.

b)     Our calling as Christians may be difficult at times, but we don't have to do it alone.

c)      Remember, real compassion, understanding, and patience will expose the gospel to someone who desperately needs it.

     Consult God's Word.

a)     Scripture is a wealth of hands-on advice about how to interact and relate with people, all kinds of people.

b)     I know, sometimes you feel as though the Bible is detached and unrelated to today's culture, but if you look closely you will see that human nature hasn't really changed.  The Bible does relate.

c)      The insights that the Word delivers is still applicable and appropriate to our lives in today's culture.

Basic Understanding
I believe most Christians have at least a basic understanding of the importance of a missionary.  After all, most Pastor's talk about the missionary adventures of the apostle Paul. By definition, a missionary is one on a mission. The question that needs to be answered would be; what are the purposes of these missionary journeys?
Jesus sent out His disciples to accomplish the great work of preaching the gospel to all the world. The record of this "great commission" is found in all four accounts of the Gospel (Matthew 28:18-20; Mark 16:15-16; Luke 24:46-49; John 20:19-24). Paul desired to work wherever the gospel had not been preached (Romans 15:20). He also worked with existing churches to build them up in the faith (Acts 14:21, 22).  Thus, the church can have missionaries in foreign countries as well as in parts of this country where churches are weak.
My brother, Rory Smithee and his wife Flora, do both in the Jungles of the Yucatan as missionaries.  Like Paul, they travel through the Jungles following the New Testament model. The Bible teaches us to support worthy workers.  NEC not only supports Rory and Flora financially, but NEC also supports two local missions, one statewide mission, two national missions, and two other couples internationally.
There is another very important truth concerning the Bible's teaching to support worthy workers. When they are in the country and bring word of what is happening in their missionary field of responsibility, we should come to support them when they come to speak.  Communication from them to the local church that is supporting them is vital. Paul wrote letters to churches to keep them informed (Colossians 4:16, 17).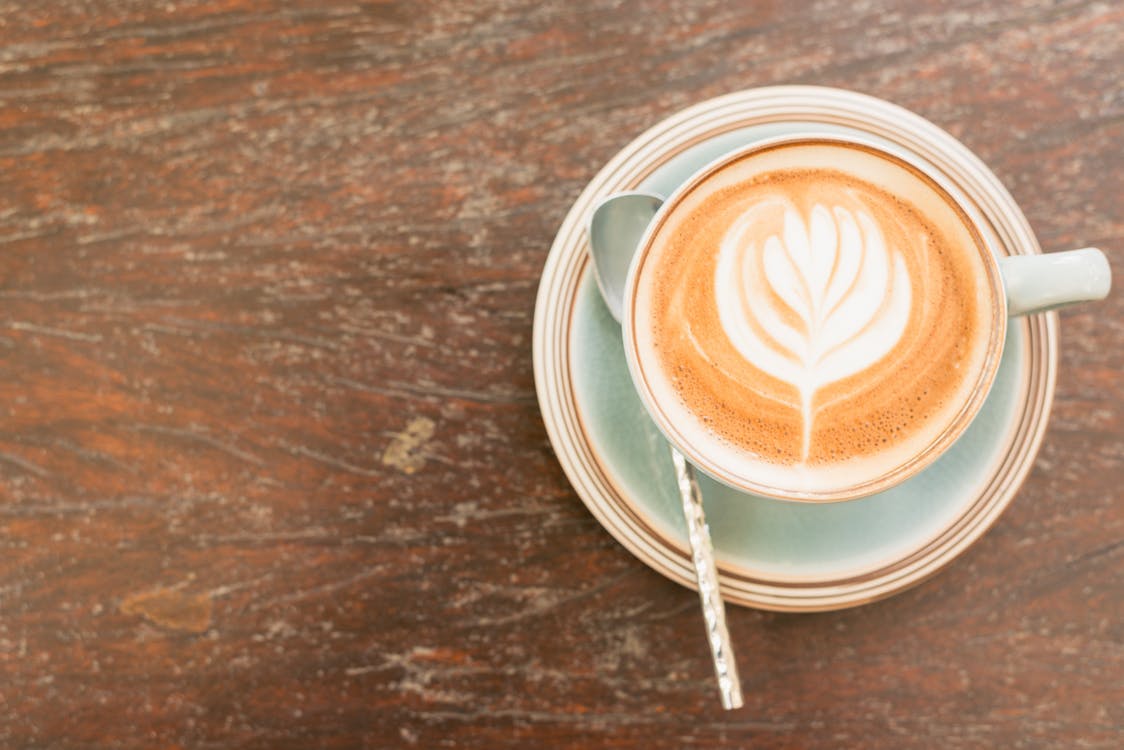 At A Nearby Table
At a nearby table, a young woman sat quietly reading her Bible. She was absorbed in the text, occasionally looking up to consider what she had read. She never said a word, but her heart and priorities were visible to me, and as I panned the coffee shop and watched others casting long looks her way, it was evident she was impacting the room. The impact was a gentle, positive, and loud silent witness.
As I looked back down at my Bible and the notes I was penning, I began to wonder how many people had been impacted through the years as I sat in a variety of places reading my Bible. This young lady was not ashamed of Christ or His Book. She neither preached a sermon nor sang a current worship song. She was simply willing to be branded with, I'm a follower of Jesus, yet she did not need to announce that allegiance.
In our sharing the message of Jesus, we must eventually use words, because ultimately words are necessary to present the lifesaving Gospel. But we can also learn from the model this young lady was offering. There is a truth we must understand; the quietness of our everyday actions speak loudly, revealing our love for Jesus.  In our desire to share Christ with a broken world, let's not ignore the power of our silent witness.
Conversation with God
What I have penned today is not a part of my sermon tomorrow, but it's an important reminder on this Saturday about the Power of Prayer.  
"Don't worry about anything; instead, pray about everything. Tell God what you need, and thank him for all he has done" Philippians 4:6 (NLT).
The beauty of a conversation with God is that we can have one anytime, anywhere about anything all the time, because He is always listening and desiring to answer. There is great value when our inquiry is concentrated and intentionally focused. Approaching God with focus means learning to remain in God's Word, to ask with perseverance, to believe and receive.
REMAIN – Stay in the Word:  Our prayers anchored in God's Word maximize effectiveness.
"But if you remain in Me and My words remain in you, you may ask for anything you want, and it will be granted!" (John 15:7, NLT).
"Let the Word of Christ dwell in you richly" (Colossians 3:16, NLT).
"Remain in me, and I will remain in you. No branch can bear fruit by itself; it must remain in the vine. Neither can you bear fruit unless you remain in me. (John 15:4, NINLT
"But he who looks into the perfect law of liberty and continues in it, and is not a forgetful hearer but a doer of the work, this one will be blessed in what he does" (James 1:25, NKJ).
BELIEVE – Faith is Key: Faith is believing! This is a prerequisite for answered prayer.
"You can pray for anything, and if you have faith, you will receive it" (Matthew 21:22, NLT).
"And without faith it is impossible to please Him, for he who comes to God must believe that He is, and that He is a rewarder of those who seek Him" (Hebrews 11:6, NAS).
RECEIVE – Expect to Receive: When you pray in Jesus' name and agreement with others, expect to receive! It's like the old expression, "When you pray for rain, carry an umbrella!"
"Until now you have not asked for anything in my name. Ask and you will receive, and your joy will be complete" (John 16:24, NIV).
"I also tell you this: If two of you agree here on earth concerning anything you ask, my Father in Heaven will do it for you.  For where two or three gather together as My followers, I am there among them" (Matthew 18:19, 20, NLT).
PERSEVERE – Keep Asking with Intentional Perseverance: Intentional perseverance is the approach necessary for receiving answers. Don't give up!
"Keep on asking, and you will receive what you ask for. Keep on seeking, and you will find. Keep on knocking, and the door will be opened to you.  For everyone who asks, receives. Everyone who seeks finds. And to everyone who knocks, the door will be opened" (Matthew 7:7, 8, NLT).
"Praying always with all prayer and supplication in the Spirit, being watchful to this end with all perseverance and supplication for all the saints" (Ephesians 6:18, NKJ).
The Great Disconnect
Finish Your Day Well
Let me encourage you to consider ending your day as you began it-talking to and hearing from God. If you didn't begin your day with the Lord, then prioritize this time at the end of the day.  Ask God to reveal the fruit from your activities of the day, haphazard though they may be. Why?  Because you never know how a moment in any given day might be used by the Holy Spirit days or even years later.
And ask God to prepare your heart and mind for the tomorrow, a day in which you will be an effective tool for His mission. Have a meaningful conversation with Him before you go to sleep, and it would be good to find a verse to meditate on.  Consistently doing this will bear much fruit, one of which is a more peaceful night of rest.  We feed our minds with too much of the wrong stuff before bedtime.  Make a change and end your day well.   
The Great Disconnect
Smartphones have put just about all of us in 24-7 availability mode.  Our minds never slow down and rest.  We get a text, email, facebook, twitter or any of a host of other things pop up on your phone at 11:00 p.m., and we respond. The result is that we go to bed with that as the last thing on our mind.
Create a Great Disconnect at least twice a day for at least 30-45 minutes where you disconnect from all devices, ALL!   I've established three disconnects that can last up to an hour each time.  You will begin to detox and you will be amazed at the amount of stress that will bleed off once you determine to be unplugged for a certain amount of time each day from your devices.  Make a change and detox from devices.

Dare To Ask
On this day, I want to dare you to dream, to dream great dreams for God.  Here is the cool thing about dreaming, it doesn't cost you anything.  The Word of God says in Ephesians 3:20, "God . . . is able to do far more than we would ever dare to ask or even dream of – infinitely beyond our highest prayers, desires, thoughts, or hopes." I hear God saying, "Cory think up the biggest dream you can think of in your life, in your ministry, in your church!"  "Cory, you know what?  I can top that big time!"
Let me pose the following question:  What would you attempt for God if you knew you couldn't fail?   Let this question begin an expansion of your horizons.  Let it expand your dreams and your vision.   It all starts with a dream.  So, dream big! 
Did you know that there are three parts to getting God's vision for your life accomplished?  
1) God shows you the What – He shows you what He's going to do in your life. The big mistake we seem always to make is this; once we have an awareness of what God is trying to accomplish, we try to achieve it on our own.  And what happens so often is we fall flat on our face wondering what just happened.  What happened was we didn't wait for number two.  2) You have an awareness of God's What, so now we need to find out How He was going to do it.  When God reveals the How it always seems to be the opposite way that we thought and the way we tried to make it happen.  And once you see the What and get the How, did you know you're still not finished?  God has a third part.  3) You need to wait on God to show you the When!  The longer I walk with the Lord, the more I'm confident that God's timing is always perfect.  And let's just go ahead and say it; "He is never a minute early, or a minute late, God is always right on time.   
These are the three parts to getting God's vision accomplished in your life:  The What, The How, and The When.  And you must wait for all three parts for God to work in your life and to help you see the vision, a dream come true.